Wassell Motor Cycles
History

Wassell was Founded by Second World Ware pilot Ted Wassell of Birmingham as a wholesaler of motorcycle parts and accessories.

They made a motocross bike powered by a 125cc Puch engine in 1970 and a trials bike with a 175cc BSA Bantam engine.

An off-road bike with a 125cc Sachs engine was produced in 1972.

After making more than 2,000 machines, high manufacturing costs and a falling American dollar made his bikes too expensive for the US market, so he closed production in 1975.
Various Photos

Wassell Sachs 125cc 1974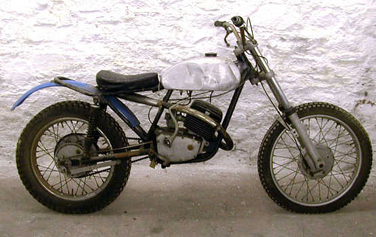 Wassell Trials Bike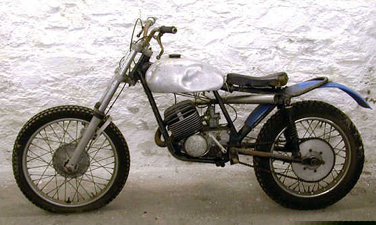 Wassell Trials Bike
External Links
European Motor Cycle Universe
Total Bike Bits
Mention of the Mudlark Trials Bike made by Wassell
This information has been compiled from information provided to me by my relatives and from what I have been able to gather from the internet and other resources. I am not responsible for any external content and all information is believed to be correct. It is provided as a centralised resource to assist other people who have an interest in Wassell Motor Cycles an no affiliation is expressed or implied. If anyone would like 'their' links or content removed for any reason then contact me at wassellmotorcycles@rwassell.com stating that reason and I shall remove it forthwith.

Rob Wassell 1994-2013 ~ All information copyright ~ info@rwassell.com